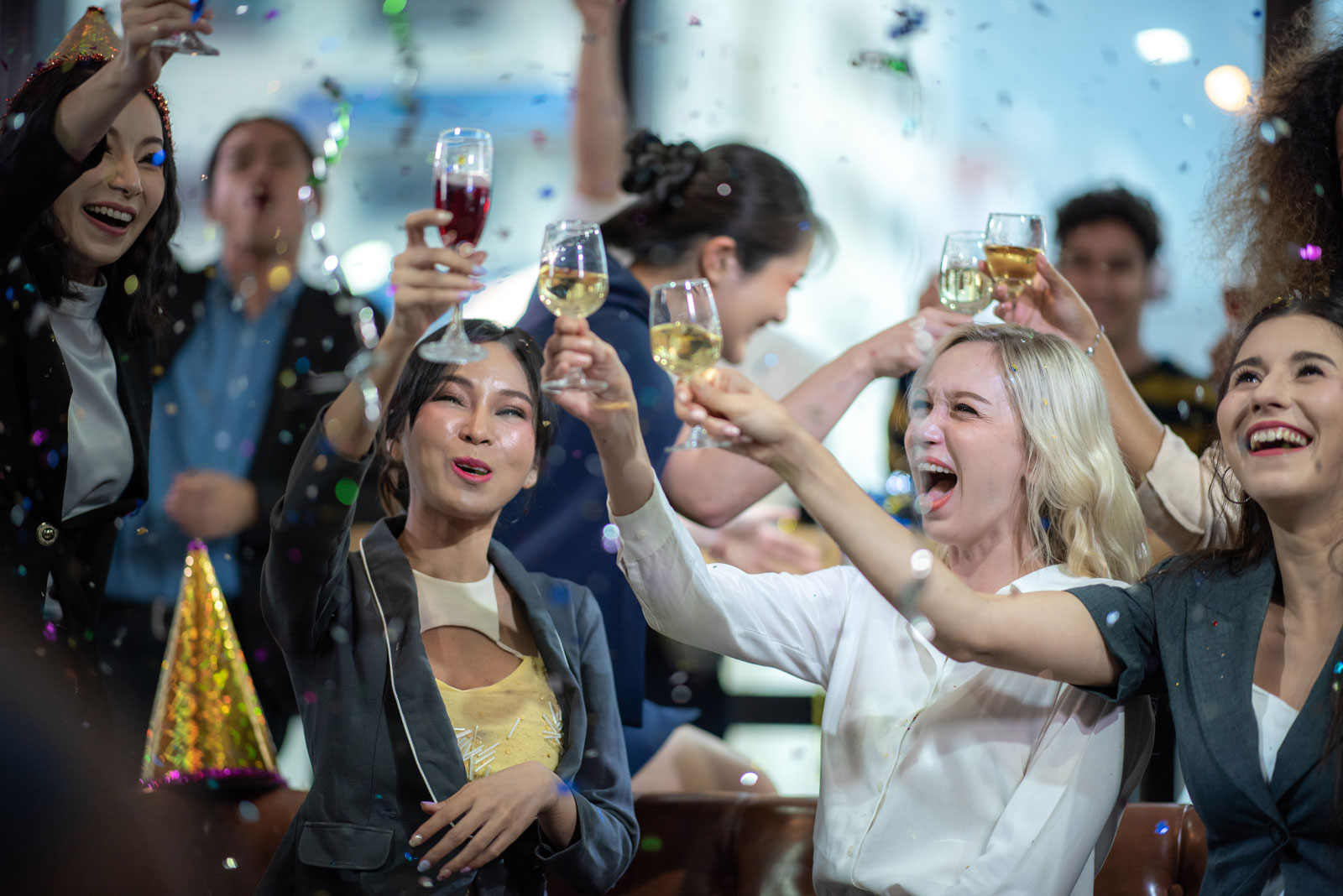 Want to spice up your next corporate event? There's still time to infuse your yearend gala or corporate get-together with some exciting new tech! We've compiled a list of interesting ideas to make your event more interactive, more fun, and more memorable as well.
Displays and Projectors:

Rent large format displays or projectors to showcase presentations, branding, and dynamic visuals. These can be used for stage backdrops or as interactive elements throughout the event.

Virtual Reality (VR) Stations:

Create immersive experiences by renting VR headsets and stations. Attendees can explore virtual environments or participate in interactive simulations related to your industry or event theme.

Interactive Touchscreens:

Rent touchscreen kiosks or displays to provide interactive maps, schedules, and information about your event. These can also be used for games, surveys, or product demos.

Event Apps and Attendee Engagement Platforms:

Utilize event technology platforms that offer features like agenda scheduling, networking opportunities, live polling, and Q&A sessions. These platforms can enhance attendee engagement and provide valuable data.

Charging Stations:

Offer charging stations to keep attendees' devices powered throughout the event. This convenience can be a valuable addition to your gala.

Live Streaming and Webcasting:

Rent equipment for live streaming or webcasting your event to reach a broader audience. This is especially useful for conferences or galas with remote attendees.

Event Gamification:

Incorporate gamification elements by renting tablets loaded with custom event apps. Attendees can participate in scavenger hunts, quizzes, or challenges throughout the event.

Bidding Auctions:

With the right technology setting up an auction can be a simple and effective way to create a great experience for your guest. You can rent all the hardware and software you need from technology rental companies like Vernon.
When renting technology for your corporate event or gala, it's essential to work with reputable suppliers and ensure that the technology aligns with your event's objectives and theme. Additionally, provide clear instructions and support to attendees to maximize their engagement with the technology.