IdeaLab's interactive kiosks provide a sharp and robust rental solution for engaging attendees at short-term events such as trade shows, conferences and exhibitions
Markham, Ontario – Vernon Technology Solutions has been a leading provider of rental technology products and services across the United States and Canada for over 30 years. In partnership with IdeaLab Innovation, Vernon is offering a new interactive digital kiosk rental solution for organizations seeking to effectively engage attendees at short-term events and other venues.
"Vernon is pleased to continue its partnership with IdeaLab, an established leader in the digital kiosk industry," said James Drohan, Vice President of Business Development at Vernon. "Combining elegantly designed, high-quality, tablet-like touch screens with integrated WiFi and always on 4G connectivity and a flexible, cloud-based content management system, IdeaLab's Experiential Digital Kiosks have raised the bar for digital interactive engagement."
Battery-powered Digital Kiosk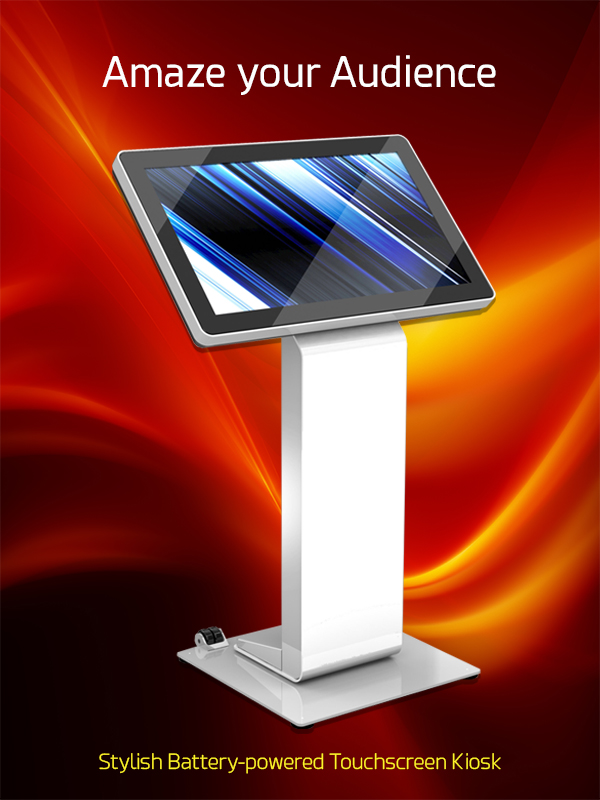 Drawing potential customers at events can often be difficult; keeping them engaged even more challenging. IdeaLab's 46-inch kiosk and their newly launched battery-powered 32 inch model deliver sharp image quality, a sophisticated but user-friendly interface to fully leverage digital interactivity, and meets the needs of the most demanding environments. Backed by Vernon's impeccable track record of short-term IT and AV rentals across North America, IdeaLab's leading-edge kiosk hardware and software can be customized to client specifications. Vernon also offers onsite and offsite teams to ensure seamless operations as well as digital event management tools such as
EventMobi
a fully featured event technology app, and
Mappedin: WayFinder
for managing dynamic event spaces.
Innovative Event Technology
"Vernon continues to build on its historic strength of providing comprehensive, high-quality and reliable technology solutions for short-term events. Idealab's kiosk meet our high standards and as a organization, they continue to push innovation forward by investing in research and development to deliver the best in digital kiosk rental solutions," added Drohan. "In the second quarter of 2017, Vernon will be offering a variety of new digital products for events that further enhance attendee user experience and improve the financial prospects for our clients."
To learn more about Vernon Technology Solutions please visit:
To learn more about IdeaLab Innovation Corporation please visit: