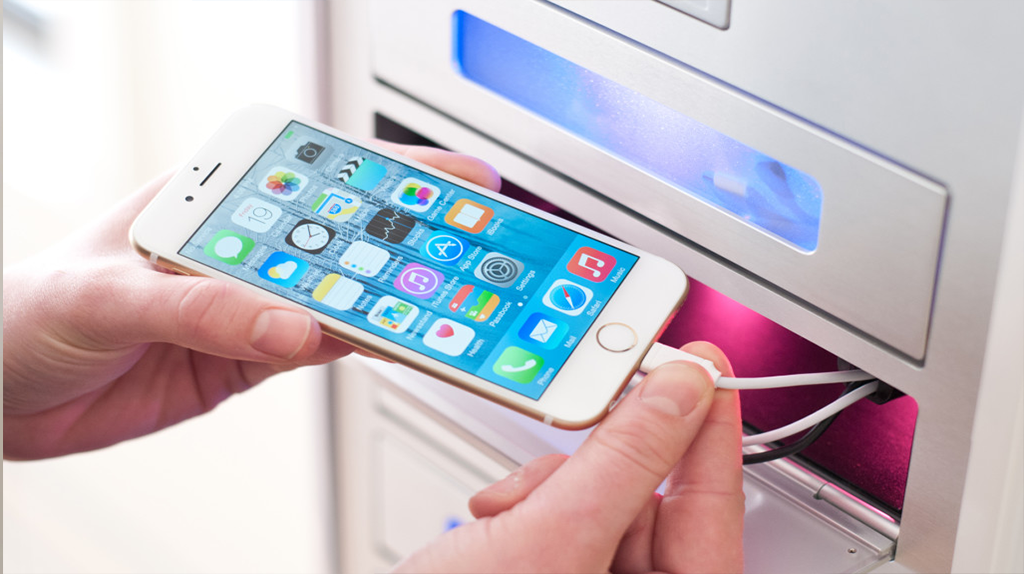 The Brightbox Smart Charging Locker is a highly advanced charging booth perfect for your next event or tradeshow. With features including an interactive touchscreen display, digital advertising capabilities for branded content and user surveys, this charge station does so much more than just power up devices.
A web-based portal provides access for content control, usage reporting, fleet management, real-time updates with networked communications and remote technical support. Available in wall-mounted, floor stand or tabletop versions.
Having a Brightbox Smart Charging Locker at your next event will add an eye catching element to your area, create opportunity for branding opportunity and provide a convenient and secure service to guests.
Why rent this device with Vernon?
SMART SECURITY
Six individual secure charging chambers with 3 cables per chamber and accessible only by user's magnetic swipe card.
COMPLETE PRIVACY
We are fully PCI certified with end-to-end encryption and absolutely never access any data on your phone or your credit card.
ADVANCED COMPATIBILITY
Certified cables provide universal support for all the latest mobile devices: iPhone, Android, Samsung, LG, HTC, Windows and even USB-C support.
Keep your audience super-charged at your events with best-in-class, secure and customizable Smart Phone Charging Kiosk.
6 individual secure charging chambers
4 types of charging cables
Target and engage customers
Strong messaging and sponsorship opportunity
Download the Vernon BrightBox Rental Guide HERE.
View the Brightbox Smart Charging Locker in action here: https://www.youtube.com/watch?v=VybTKOTXRBU
Ready for a quote? ​CLICK HERE