Using virtual reality headsets and kits within your next trade show will set you apart from the rest. Imagine offering your attendees an unforgettable simulation of education or entertainment, wowing them with a HD 360-degree immersive experience.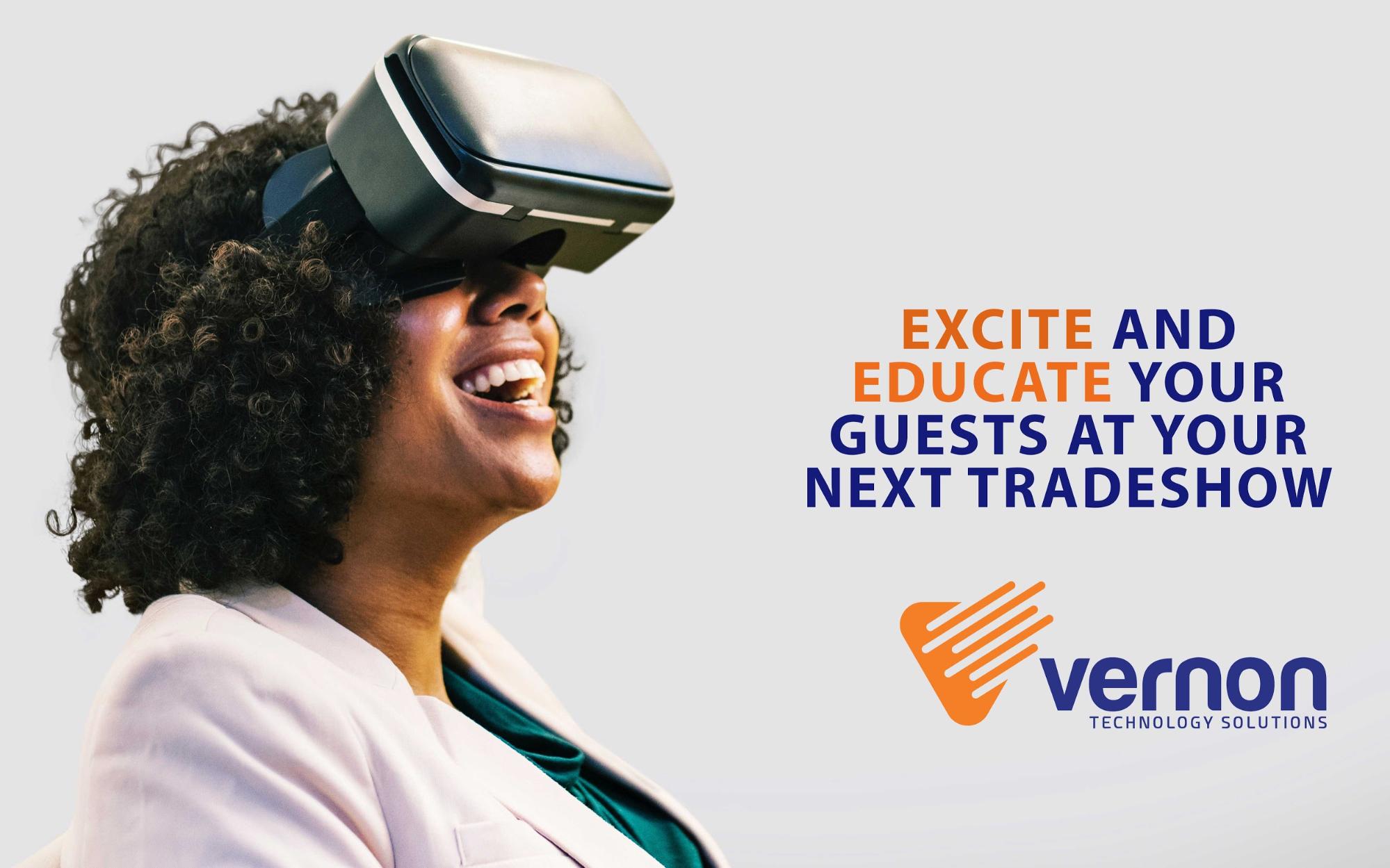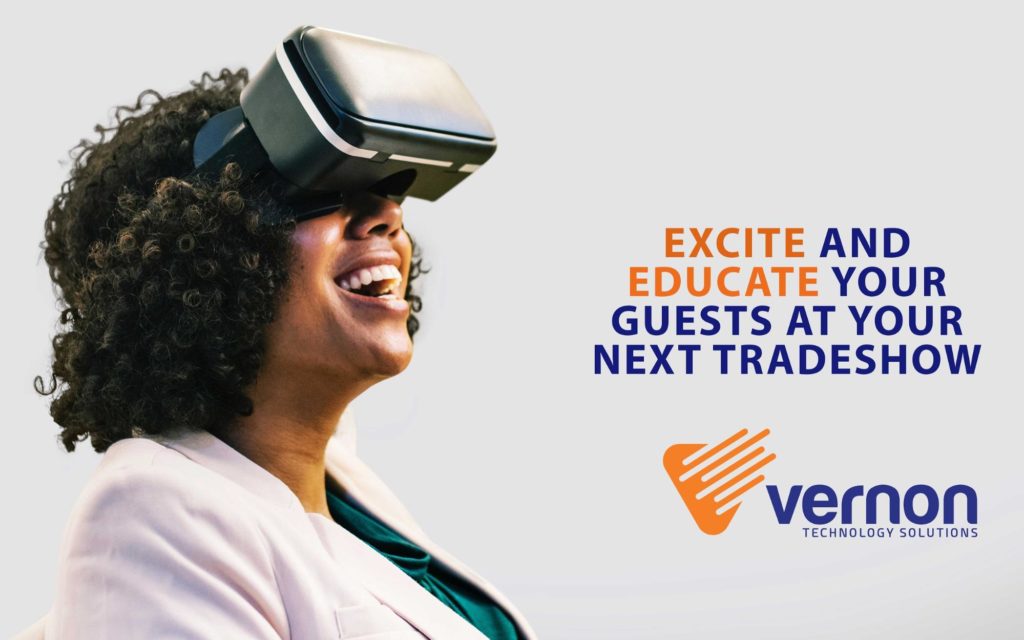 How You Can Use Virtual Reality for Your Next Trade show:
Show interactive tours of facilities, headquarters, offices, etc.
Create a customized showroom experience
Offer training examples and demonstrations
Share your production process
How to Create an Effective Virtual Reality Experience:
Ensure you have a goal established on what type of VR experience you are creating with a desired outcome.
Don't make the experience too lengthy – try to keep your demonstrations under 5 minutes to keep things moving.
Avoid having elements within your VR demo that could be overwhelming, like elements too close or motions that are too quick and intense.
Rent from a reputable company with extensive experience and a proven success track record – Trust in Vernon Technology for your VR and tech rentals.
At Vernon Technology, we can pre-load elements into your VR rental kit upon request. If you want to create custom content, we can help to designate what content can be used for your virtual reality experience. We can also point you in the direction of reputable partners of ours to help you in designing your experience to seamlessly sync with our high-quality rentals.
Click HERE to see our top of the line Virtual Reality kits available now from Vernon Technology, your trusted technology rental provider.