MPI Foundation hosted the official opening reception to IncentiveWorks 2016 on Monday, August 15th, 2016. The "Canada Rocks" event was held at Real Sports Bar & Grill, the #1 sports bar in North America as rated by ESPN. Over 800 Meeting and Event professionals reconnected and made new business connections at the event.
Incentive Works is Canada's largest and longest running conference and trade show, serving the meetings, incentive travel and special events industry for the past 25 years.
Vernon: Technology Partner
Vernon Technology Solutions was proud to partner MPI Foundation as their Technology Partner at Canada Rocks 2016. James Drohan, the Vice-President of Vernon said, "our team worked to provide a solution to the MPI foundation that supported technology for their silent auction tied to the inclusion and display of our Charging Stations and Digital Kiosk devices. There was considerable work in confirming the configuration, content, delivery, install and support at the event. I'm so pleased to say every step of this went off amazingly."
Online Auction: Powered by Vernon
The annual online auction at the event was powered by Vernon with Laptops, iPads and IdeaLAB Interactive Touchscreen Kiosk placed strategically across the incredible 25,000 Sq Ft. venue. Many delegates enthusiastically bid on Vernon's Technology products and proceeds from the auction benefitted MPI Foundation to fund educational grants and scholarships in Canada.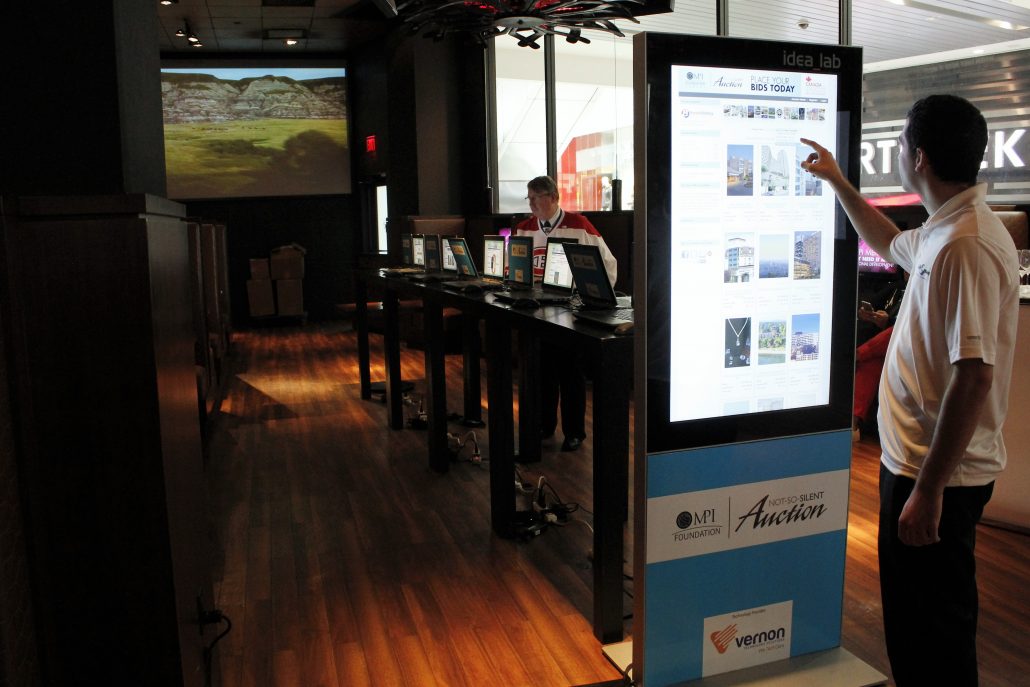 IdeaLab: Touchscreen Wonder
The MPI Foundation's "Not-so-Silent Auction" website was showcased on Vernon's sleek 46 Inch IdeaLab Touchscreen Kiosk delivering unsurpassed image quality and interactive experience.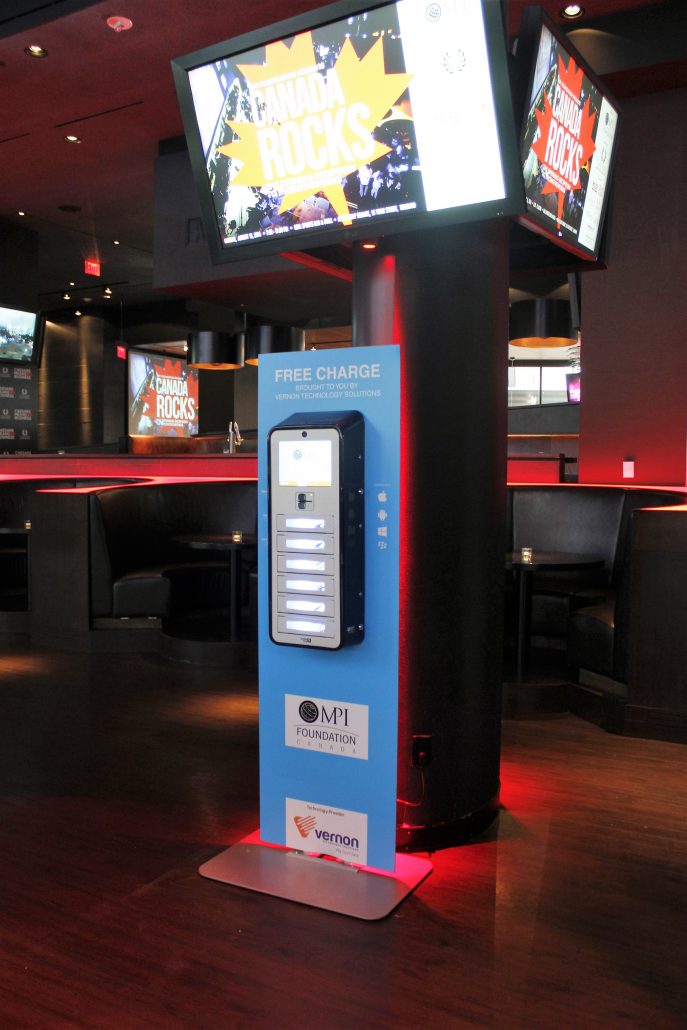 Brightbox Charging Stations: Keeping guests super-charged
Vernon Technology Solutions with over 30 years of impeccable track record in IT, AV and new technology rentals across North America further enhanced customer experience by placing state-of-the-art secure Mobile Charging Stations from BrightBox.
The Brightbox Charging Stations elevated the event with its interactive platform to keep the guests charged and connected.
What our Client said about us
MPI and MPI Foundation thanked VERNON for their Technology partnership,
Trevor Lui, Director of Operation and Sustainability, The International Centre summed it up: "The accolades and positive comments continue to flood in all due in part to the tremendous commitment and efforts of you and your amazing team. Your participation helped to add a seamless level of participation from our attendees… Thank you for helping to make Canada Rocks "rock" and I hope we can continue to build on this wonderful partnership as we strive to work endlessly for our industry."