The first point of contact for your guests will be registration, so setting a smooth and streamlined process will set the tone for a great event.
Signage goes a Long Way
Clear signage is key to ensuring a good impression and ease to your guests in finding you and your registration. Be generous with venue directional signage, both indoors and outdoors. If your guests can sign up on an app, have instructional signage easily viewable to many.
Avoid Long Lines with Enough Staff
Having enough tables space and event staff attending to registration is necessary to keep things moving smoothly. Allot more than one attendant for over 100 expected guests, and add one every 100 until you have a solid ratio of attendants to guests. Additionally, having enough tables and surface space is key, ensure two attendants are ready per table to assist sign-in per table.
Don't Skimp of Office Supplies
Keep an arsenal of extra name tags, tape, markers, pens, post-its and even scissors if need be to ensure you are prepared for any manual registration as a back-up with an exported guest list.
Power is Key
Ensure your tablets, laptops and interactive display screens are well charged and have easy access to a charging portal, ideally with an extension cord handy. Check your wifi access and monitor throughout the registration process, when in doubt, have a back-up 'hot spot' available on a smart device. Don't overlook lighting at your registration area as well. If things look a little dim, bringing extra lighting will make all the difference to your guests and their process.
Lastly, ensure you have enough devices to ensure wait times are low and check-ins are prompt. Having too many is much better than not having enough, no one likes waiting in a long line!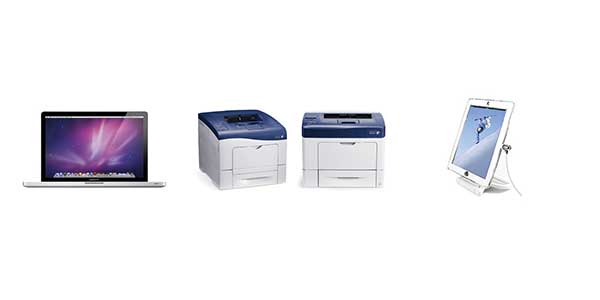 Whether you need computers or iPads, interactive displays or specialty printers – Vernon Technology Solutions has what you need to create a successful sign-in and set the tone for your event.
Click HERE to rent all of the technology elements you will need for your next tradeshow or event registration and booth.